Video Art Festival Turku (Finland)

OUTDOOR SCREENING: STRAIGHT THROUGH THE WALL
On Thursday 5.11.20 ◷ 8pm-10pm @ Turku Main Library exterior




#October 02.2020
(New York City, NY, USA)




On Ancient Earth
#September 24.2020

(Alice Springs, Australia)
The Artist Expedition Society and Lumen have come together to present On Ancient Earth, an exhibition of artworks paying homage to the relationships we have with what lies beyond the outer edges of our Earth's atmosphere.
The exhibition will take place outdoors at night in Central Australia on Arrernte country as a part of
The Desert Festival, on the
unique venue,
The Earth Sanctuary
, sitting on 100 acres of bushland, and specialises in sustainable astronomy tours.
"On Ancient Earth" seminar on the 30th of September
8am Brazil time, 12 midday UK time and 8.30pm Australia time
BLACKSTAR FESTIVAL
---
(Philadelphia, PA — July 16, 2020)
BlackStar Film Festival,
the world's premier celebration of Black, Brown, and Indigenous film and video artists, is pleased to announce the full lineup of films for the 2020 program, which will take place
August 20-26, 2020.
In response to COVID-19, the ninth edition of the festival will be presented
entirely online
this year.

THE BLACK MAN IN THE COSMOS nominated for Best Experimental film.


https://www.blackstarfest.org/refractive/
Performance Jeune Création
---
#December 13.2019
Last performance of the year will be in Paris W/ Jeune Creations
Exhibition Program 'Multiple Identities' @ Silencio (Paris, France)
Exhibition Black South
---
Exhibition credits
Curated by Kitoko Diva
Exhibition Design by Yinka Danmole
Artists on display Lilly, Kitoko Diva
Music brought by Ony, Kitoko Diva
Specials thanks to Pempeople


[Black South] brings together 70 photograph and video footages taken in the state of Louisiana. Mainly focused on the city of New Orleans and the Mardi Gras Indians, the exhibition uses the legacy of the afro-american southern culture to open a dialogue on forced mass movements and identity construction.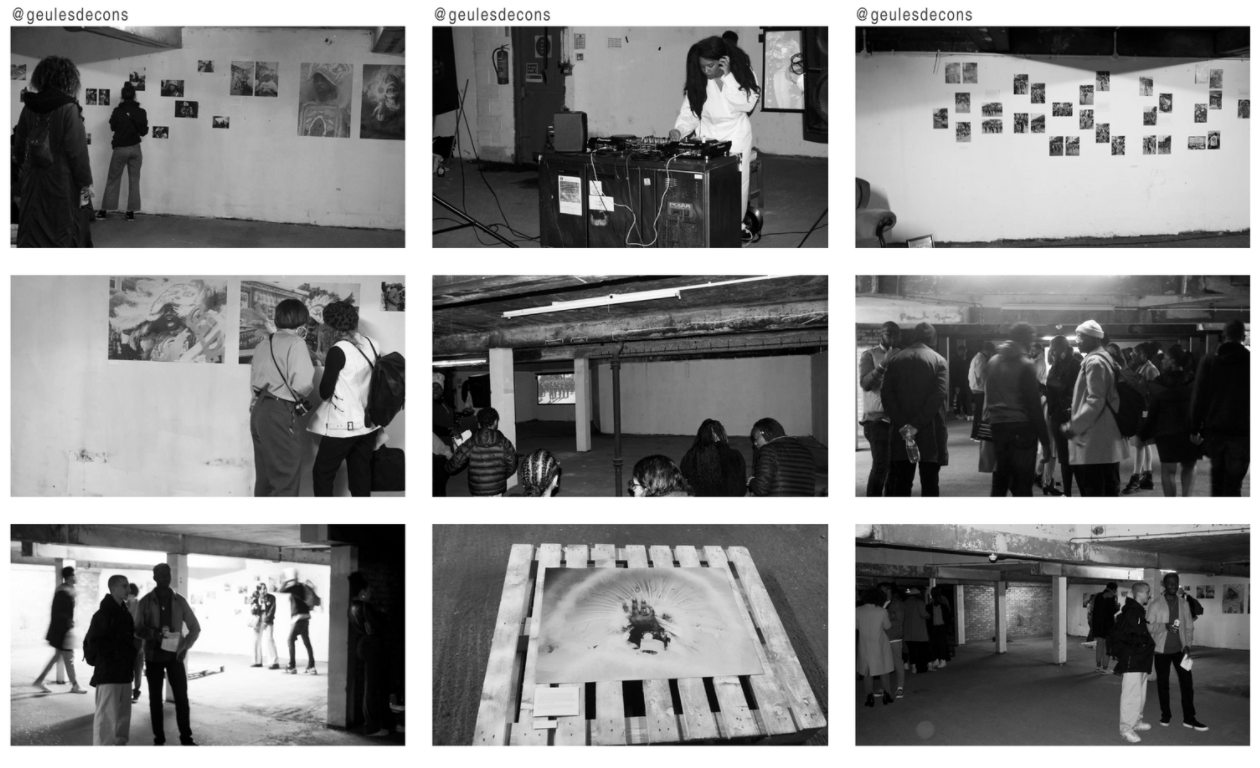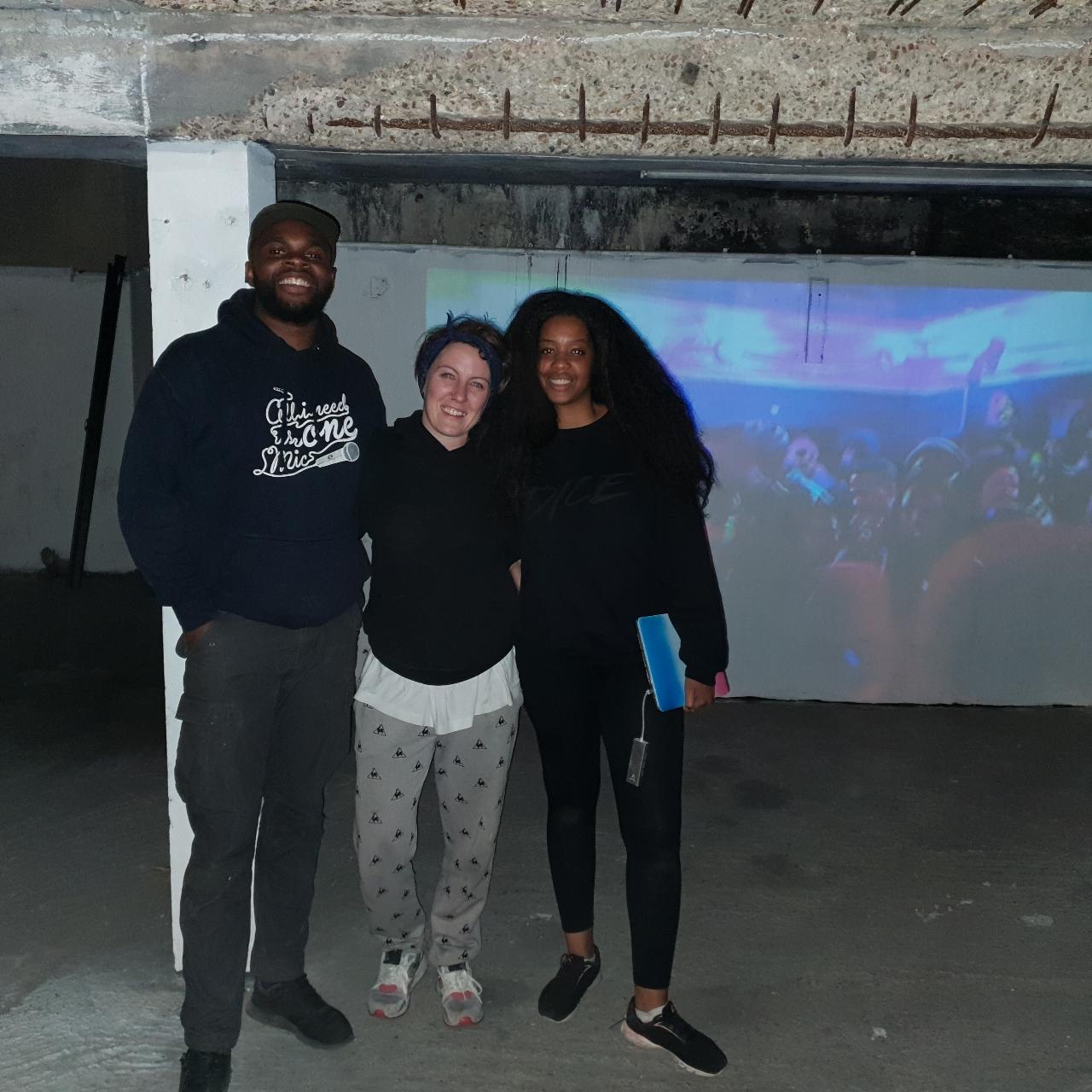 Art Talk Program - Tate Modern
---

#July 2019 Art Talk program Tate Modern —Cildo Meireles' large scale installation "Babel"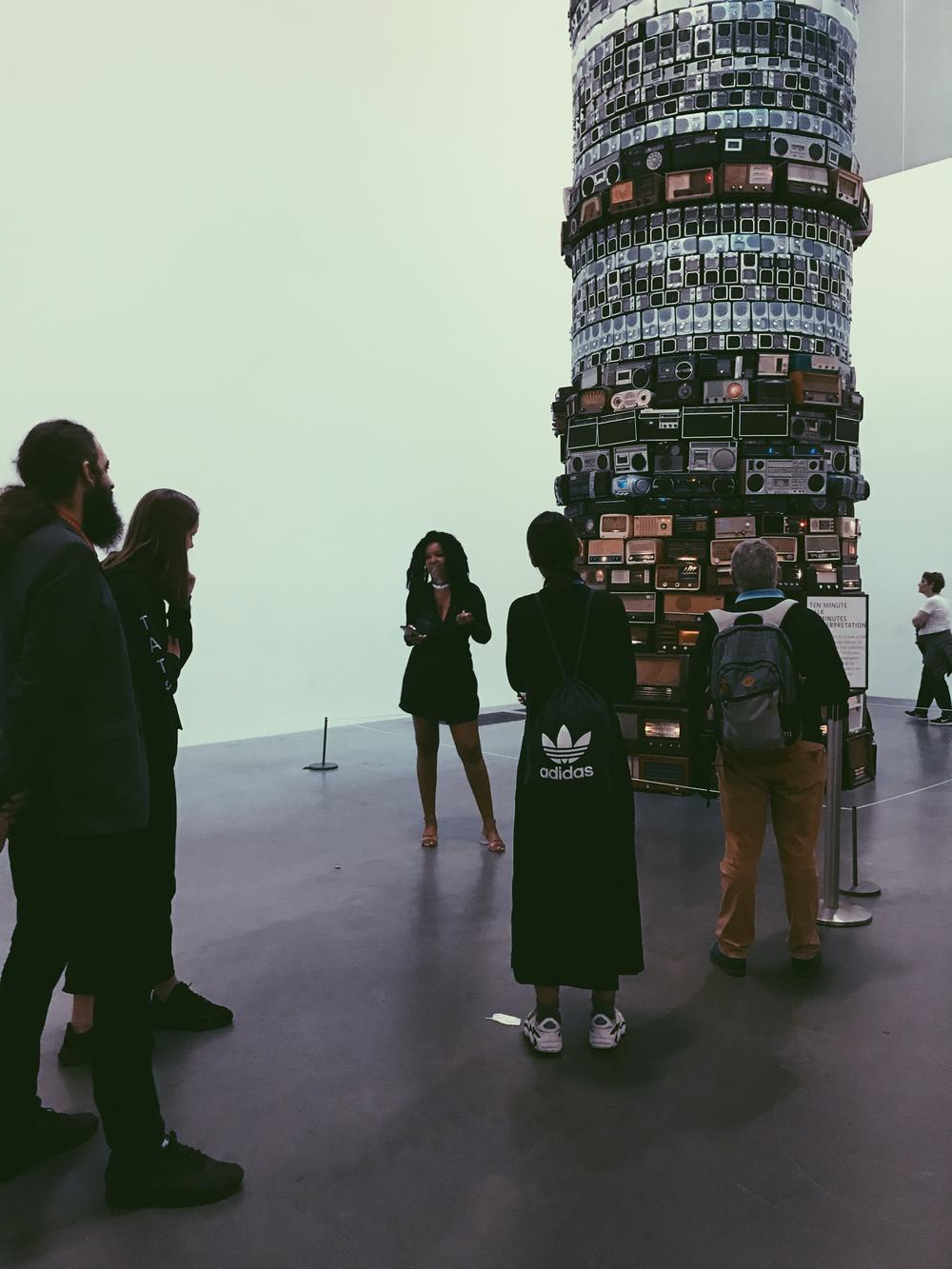 NTS Radio Show
---
#December 19.2019 Made a special show for NTS radio made of sounds, thoughts, speeches and music that inspired me for my new video project [The Black Man in the Cosmos].

https://www.nts.live/shows/guests/episodes/kitoko-diva-20th-december-2019
Exhibition Black South
---

#October 05.2019
For Black History Month, October 5th 2019, I'll be curating "Black South", an exhibition around the black southern culture with a focus on the city of New Orleans. Rsvp: link.dice.fm/wEa5lZJ4TY

[Black South] is a sensory experience of nostalgia and delight aiming to counteract the images we often see of black bodies in our current political climate. A celebration of blackness but also music highlighting decades of Memphis phonk, trap music, southern soul, chopped & screwed melo beats from Houston, Nola bounce without forgetting the high-life bass of the Miami sound.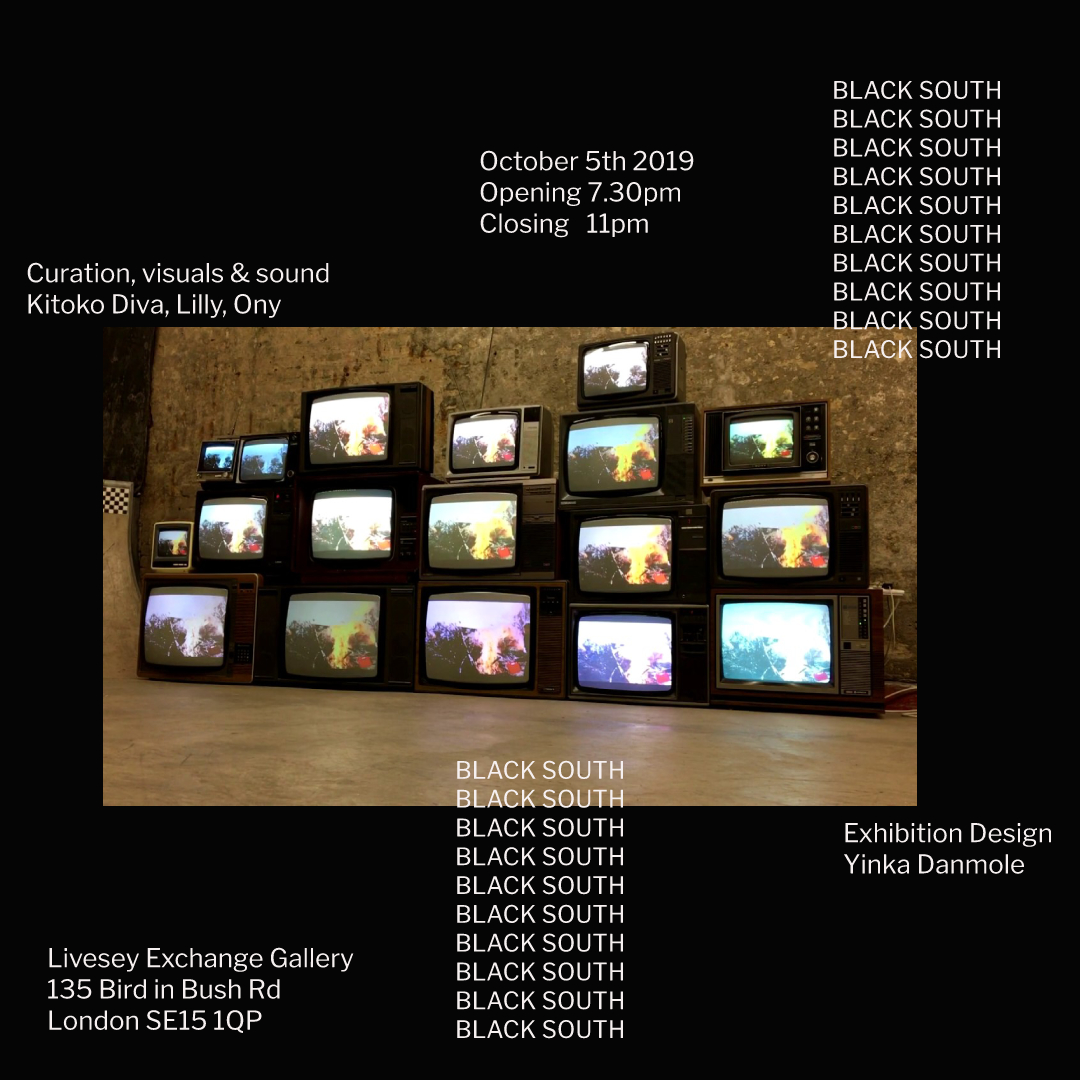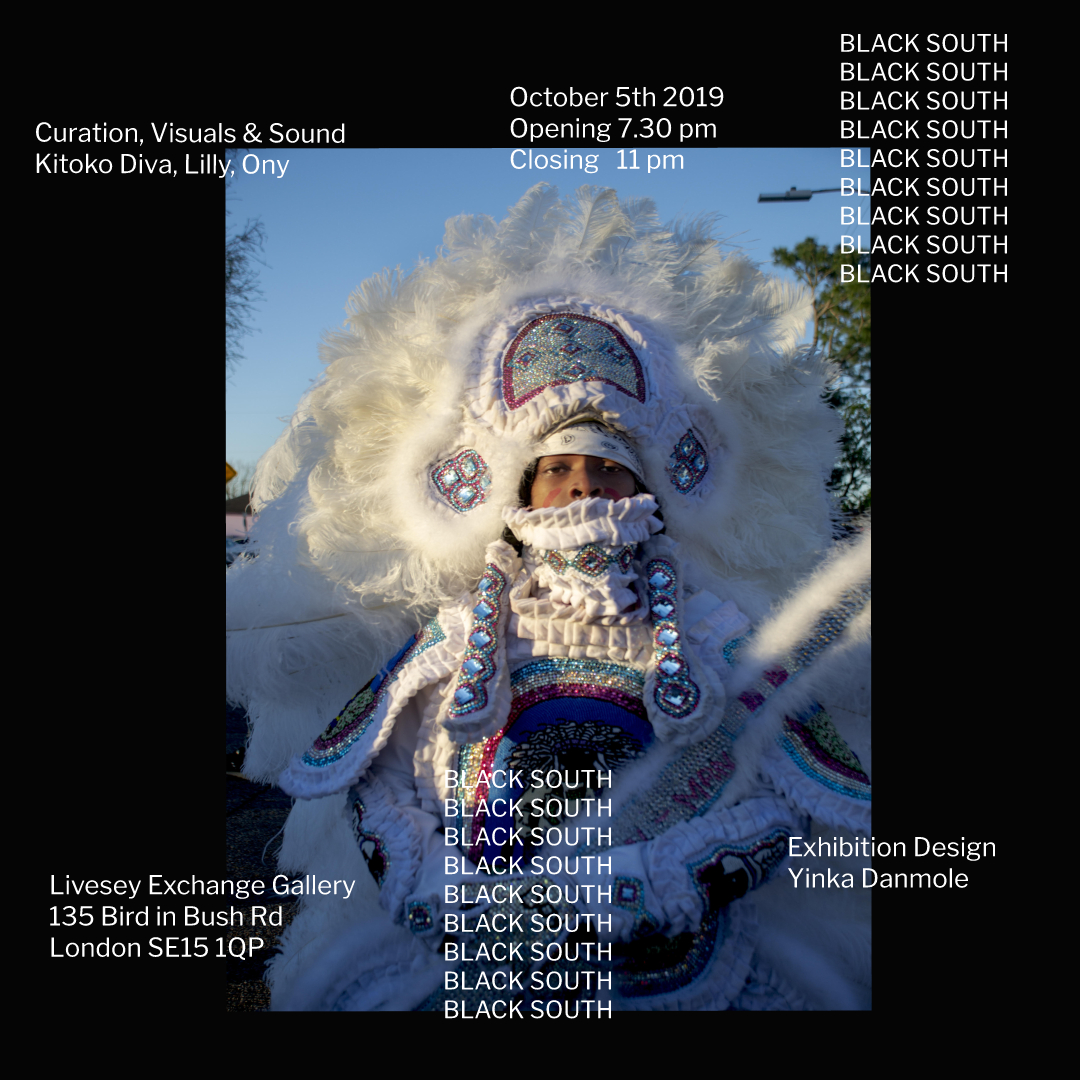 Southwark Untold 2.0 - Tate Modern
---
#August 18.2019
Panel discussion with seven creatives artists from London borough of Southwark.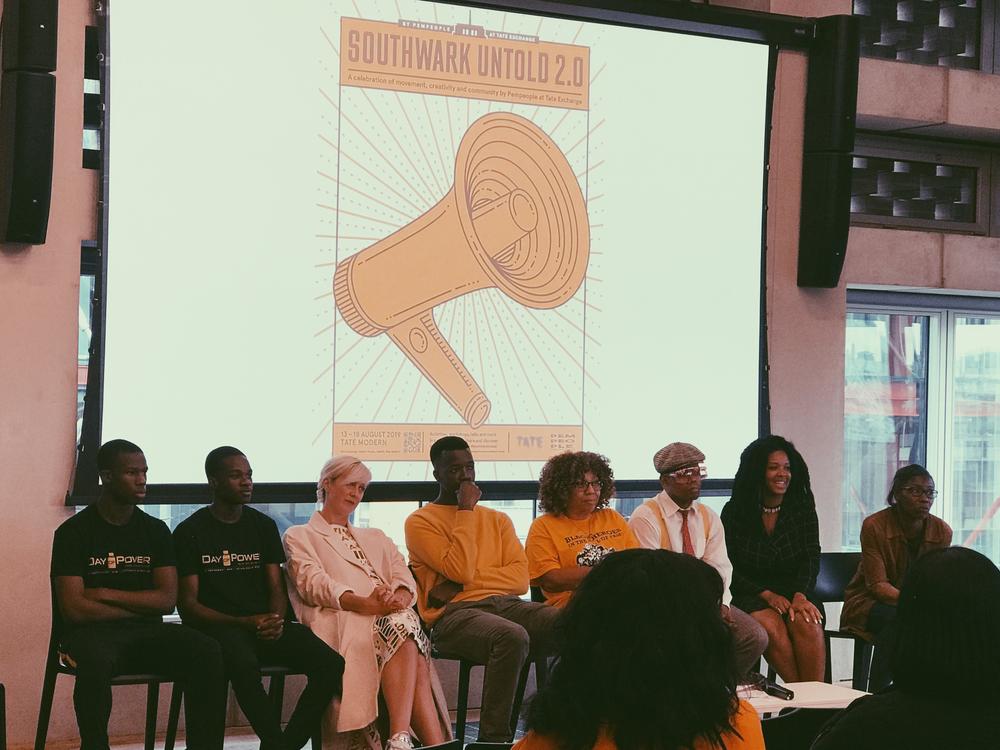 Encontro de Cinema Negro Zózimo Bulbu (Brazil)
---
we may seek cosmic marronage but let's remember our terrestrial obligations
---
(Los Angeles, California, USA)

an evening of performance, video arts, and experimental film, on Saturday, October 3 2020 at 7 pm PST.


Featuring installation with Ulysses S. Jenkins and a film program curated by Jheanelle Brown, artists include: Kitoko Diva, Yétundé Olagbaju, Jamilah Sabur, Larry Achiampong, Keisha Rae Witherspoon, Tabita Rezaire, and Nkechi Ebubedikeall - proceeds directly support 18th Street Arts Center's Arts Learning Lab online workshops, community-engaged artist commissions, exhibitions, and artist professional development programs.


NTS Radio Show
---
#July 20.2020 4PM UK time
Hosting and curating "KEEPING DJ SCREW ALIVE" - Two hours honouring the life of Robert Earl Davis Jr., the Houston innovator who changed the music world with his slowed down sound. A celebration of Southern rap music and the city of Houston featuring contributions from the Contemporary Arts Museum of Houston, co-curator ESG from SUC, research advisors Rocky Rocket, DJ Candlestick, Donnie Houston, Jody Simms & Ony.
https://www.nts.live/shows/guests/episodes/dj-screw-day-20th-july-2020
NTS Radio Show
---
#March 25.2020 7 pm UK time on @NTSlive with clarinet performance from CKTRL

https://www.nts.live/shows/guests/episodes/kitoko-diva-25th-march-2020
Worldwide FM Radio Show
---

#October 04.2019
WW Daily W/Papaoul on Worldwide FM
WW Monthly w/ Sandra Omari on Represent Radio

NTS Radio Show
---
#December 18.2019
I will present a special and unique show on NTS Radio

Exhibition Black South
---
Balamii Radio Show
---
---